How Our Story Began
With a Dream and the Spirit of Entrepreneurship
This generational, family-owned business started in Mexico many years ago, when Manuel Hernandez (grandfather of current owner Marcus), learned how to pattern, cut, and create beautiful fur coats at a factory in Puebla, Mexico. Their skills as furriers in the fur trade allowed them to come to America, build a new life, and live the American Dream.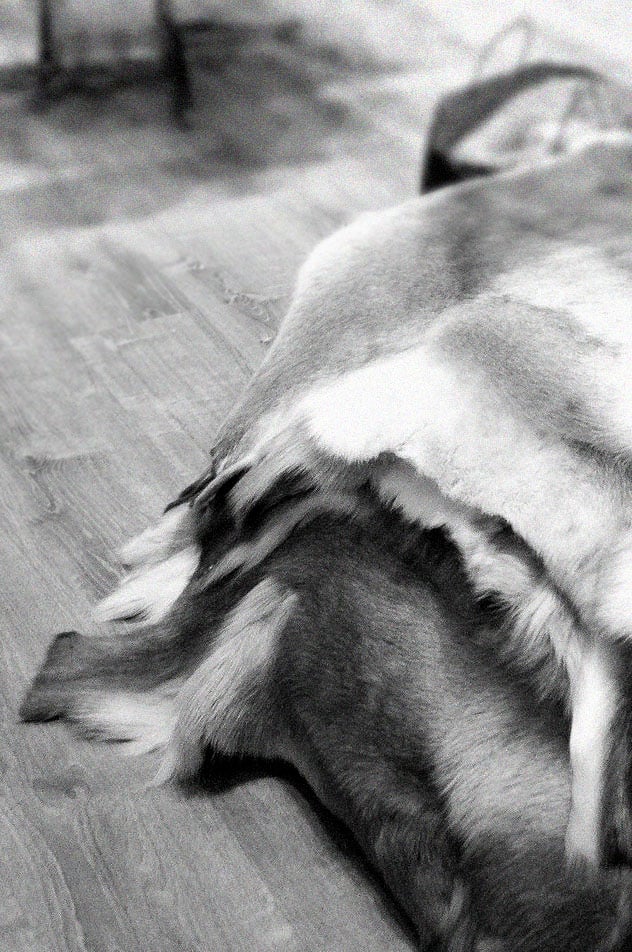 Manuel Hernandez learned the fur trade from a German entrepreneur in 1935 in their hometown of Puebla, Mexico.
After the factory closed in Mexico, they found work during the winters in Chicago sewing and patterning fur coats and being paid by the piece.
1952

From Mexico to Chicago
Manuel passed down the furrier trade to his children: George, Hiram, and Manuel Jr. In the 1950s, they left Mexico, and they moved to Chicago to work during the winters to produce fur. In the summer, they would return to Mexico.
Hiram's wife, Blanca, made coats, blankets, and slippers by hand. She is a passionate artist who creates magic with her hands, fitting items, and matching pelts with the furs. She honed her art in assembling pelts to match them up to perfection. These pieces were to become one of the many cornerstones of their soon-to-be business.
1966
Perfection  in Alaska
While on a family vacation in Acapulco in 1966 to take a break from harsh Chicago winters where they worked hard to the bone, Hiram and Blanca spotted a car with Alaskan Totems painted on the vehicle and the license plates were Alaska. This piqued their interest, so Hiram decided to go north and check out the quality of the fur in Alaska. Alaska's land was teaming with lush, indigenous animals, which were a rich source for furs.
Hiram was astounded at the quality and quantity of the fur in Alaska and realized the connection to find work. He brought a sample of his work to the manager of Totum Furs in Anchorage, Alaska, with which he secured a three-month work contract. He sent a telegram to his family, relaying his success in Alaska. His brothers journeyed north to Anchorage at his recommendation. When the owner of Totum Furs saw the fine craftsmanship of his brothers, they said, "I never saw anyone sew this fast and this straight." Hiram replied, "You learn how to sew fast and straight when you are paid by the piece!"
In 1967, Hiram gathered his wife, Blanca, and his family to follow him on his journey to Alaska, where he worked with his three brothers, Manuel, Hiram, and George. They traveled to Anchorage, Alaska, on a work contract for three months secured by Manuel. The brothers soon realized that Alaska was the last great frontier and envisioned the opportunity for a new company.
1968

Anchorage Fur Factory
Hiram, Manuel, and George had saved enough money from working all year in Alaska to open their first store: Anchorage Fur Factory, still exists to this day, and services both visitors and locals alike.
Blanca Hernandez was equally responsible for the business. They were able to create this small enterprise with their family and a lot of hard work.
1970

Big Family, Strong Ethics
The family would travel to Sitka for the summers and run the store for the tourist season. Manuel, George, and Hiram remember growing up in Anchorage with all 21 children of the three brothers being taught the fur business. Hiram's son, Marcus, along with all of his cousins, worked tirelessly every day after school at the family business – with the exceptions of Sunday. Hiram understood the importance of instilling in his children not only the love of the business but the value of a strong work ethic.
In 1984, George and Hiram decided "there were too many cooks in the kitchen" and that one of them had to run the business. They flipped a coin to see who would inherit the business and Hiram lost. Brother George now moved forward with Anchorage Fur Factory.
1988

The Next Master Furrier
Hiram found retirement didn't suit him well, so he decided to take re-establish his trade by opening a fur store in Sitka, Alaska. At this time, his son and current owner of Alaska Fur Gallery, Marcus, wanted nothing to do with selling or creating furs – his intention was to go study law. Hiram asked Marcus to give him one year of his time to work with him at the Sitka business location. Marcus agreed, and to his surprise,fell in love with every aspect of being a master furrier.
Marcus ventured out to Park City, Utah in 2001 because the Salt Lake City Olympic Winter Games were coming in 2002. He opened one store in Park City followed by another in Sitka. Marcus then opened a second boutique in Park City and an additional location in Jackson Hole, Wyoming in 2005. What he thought would be a brief endeavor for a couple of years grew into an established, successful business.
Hiram III becomes the last pupil which Hiram passed the trade to before he passed away in 2008. Because of the business savvy of the family, there are now four generations of master furriers who work in the Park City location who carry on the generational family business.
Marcus' sister, Patricia, joins Sitka Fur Gallery and becomes an officer in the company. Patricia's intention in joining the team was to support their mother, Blanca.
Blanca Hernandez turns 80 years old and has been working in the business for the past 55 years!
The Hernandez family remains involved in every aspect of fur clothing creation from developing patterns, styles, and fits to curating their sources for beaver hats to fox clothing. Marcus and Maressa are the husband and wife team behind the business today, carrying on the family tradition that started in Puebla, Mexico, over 100 years ago.
Hiram was a craftsman, master furrier, and visionary entrepreneur. He recognized the importance of teaching all his children how to work with fur and instilled a strong work ethic in each of them. "It's been a real privilege to learn from him and pay it forward to teach others the backbone ethics my father taught me," says Marcus. His young daughter also has the bug and wants to work at the Fur Gallery. The Hernandez's are a close-knit family with a strong bond – they vacation and work together. They also consider their loyal customers as part of their extended family.